Peep is an up and coming glasses brand based in Brighton. which prides itself on promoting diversity and uniqueness through wacky frames and colours to suit everyone.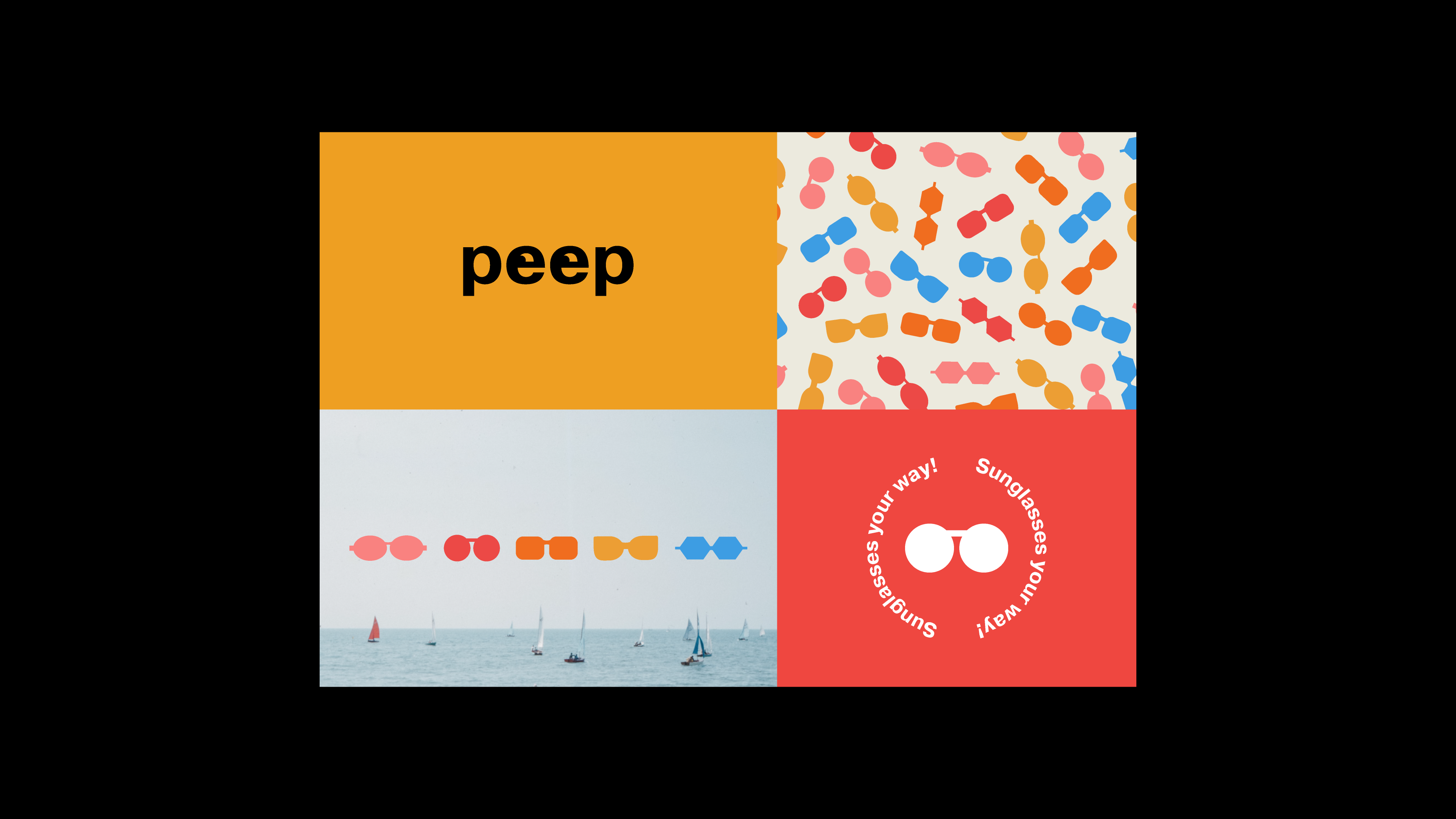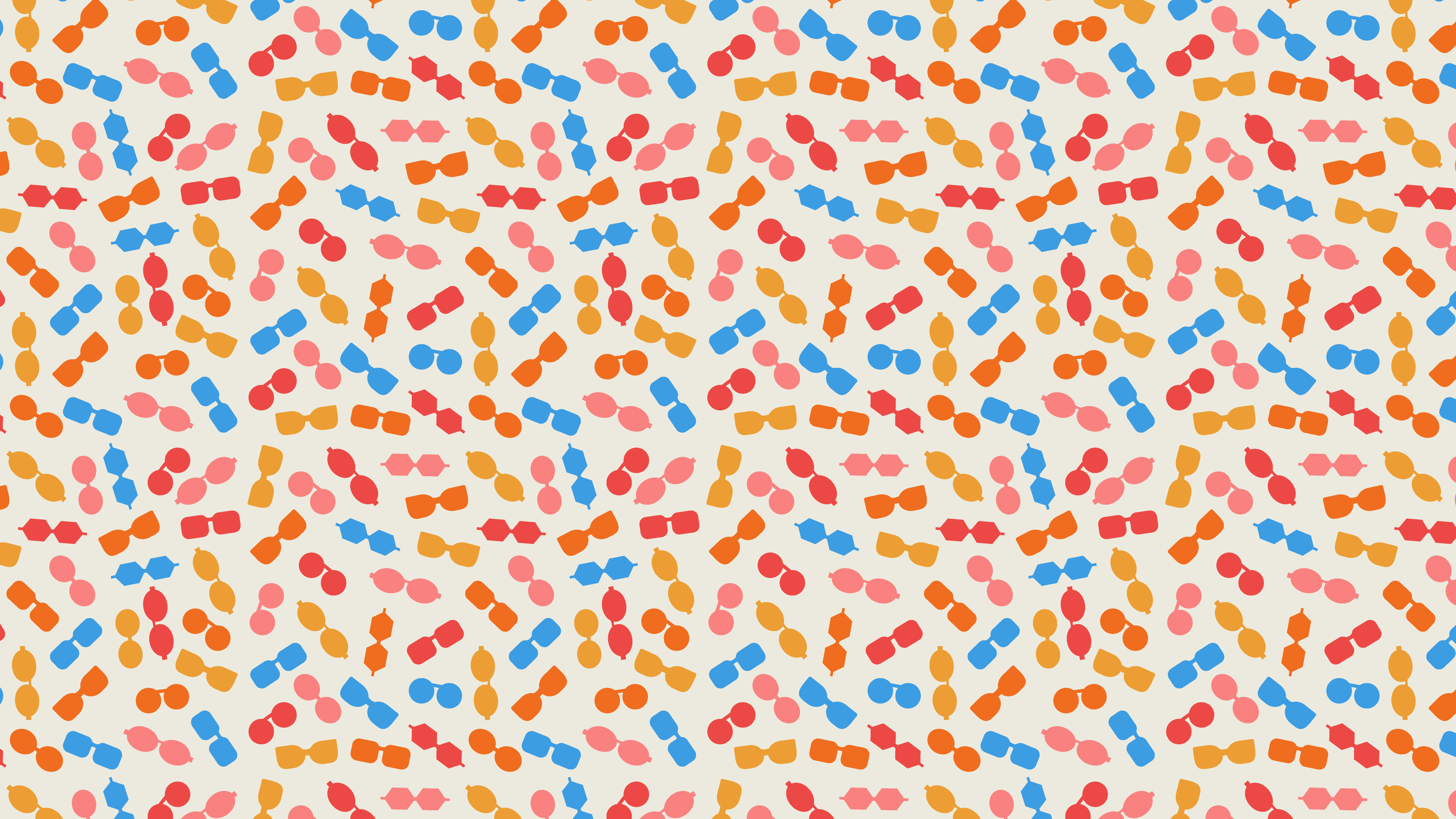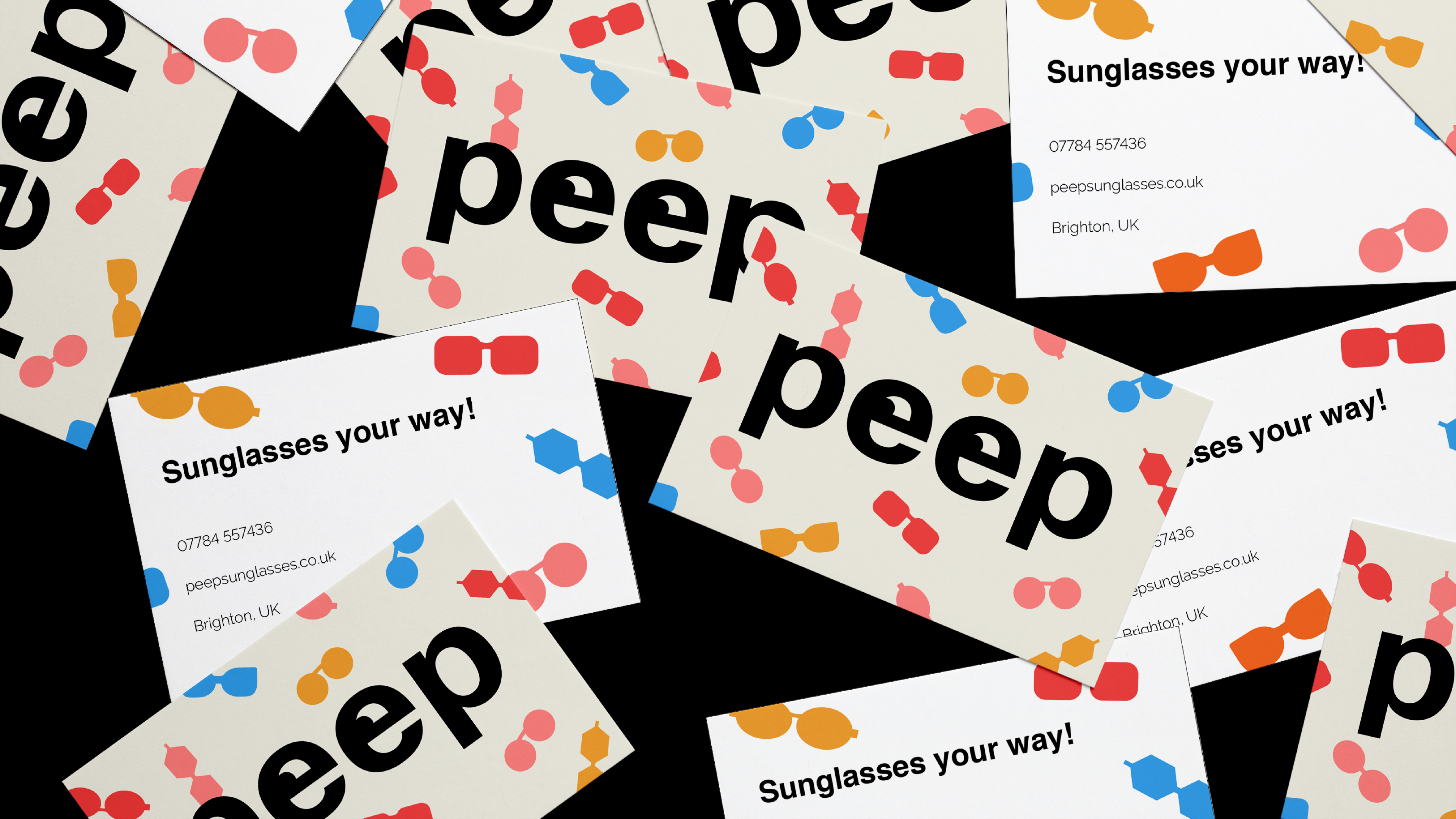 The company's brief expressed a desire for their brand to be bold, fun and represent summer, positivity, and self-love.
Brighton is a quirky, colourful and unapologetically different coastal treasure. I created a bold, and colourful identity with the intention that it couldn't be overlooked. To honour this individuality, the identity reflects summer mood and draws on the distinct visual aesthetic of the iconic Brighton seaside scene and how this celebrates the individuality and anything-goes attitude of the city. I chose a trendy serif font to create the logo for Peep as I wanted it to act as a point of clarity for the brand, just as the glasses act to provide clarity to their user.